St. John's Lodge Fundraisers
The New Castle Masonic Hall Company presents the St. John's Masonic Pavers! These pavers are beautiful and come with a lifetime warrenty! By purchasing a paver, you will not only be supporting St. John's Lodge but you will be etching your name into the "archives of the lodge" for generations to come.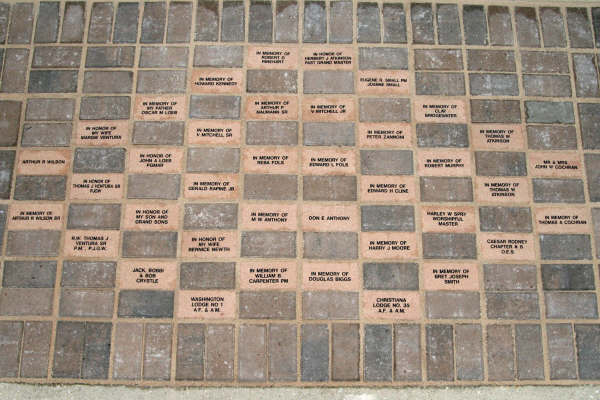 You may provide up to three lines of inscription, limited to individual or business names. The top line may say "IN HONOR OF" or "IN MEMORY OF", if you choose. Each paver may contain up to three (3) lines, centered on the paver with up to 13 characters per line.
Your paver will be placed in the front of the building, right below the Lodge Plaque for all to see!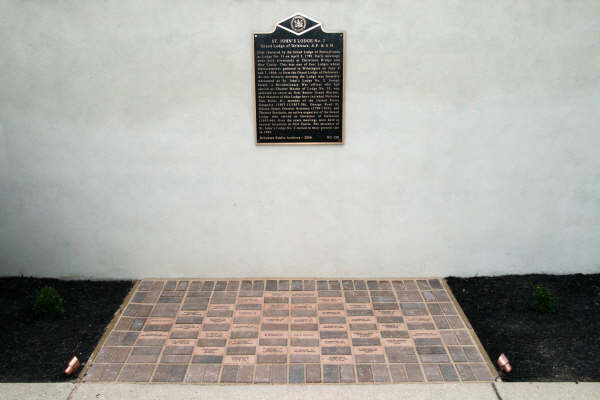 Donation is only $125.00, which is 100% Tax Deductible! Please click on the link on the side panel for the order form in PDF format. Just follow the instructions on the order form and your paver could be on it's way!